Public Adjuster
in Florida
Water damage is a common property insurance claim due to issues like burst pipes and appliance leaks. Quick action is crucial to prevent further damage and health hazards. Document the damage before cleanup, as insurers require evidence. Consider hiring a public insurance adjuster like Property Damage Consultants to help with the claims process and maximize your compensation.
Dealing with fire damage claims can be challenging, but our experienced public adjusters at Property Damage Consultants simplify the process. We work exclusively for policyholders, ensuring fair treatment by your insurance company and maximizing your recovery after a fire. Contact us today for efficient and effective assistance.
In case of property theft, remember to preserve the crime scene, contact the police, and document everything thoroughly. Consider involving Property Damage Consultants for expert assistance. We ensure insurance companies meet their obligations, and our 24/7 support is just a call away.
Many insurers have removed coverage for mold damage due to health concerns, even if it stems from covered perils. Some may offer coverage for an additional premium. If you have mold issues, act quickly as it can cause serious property damage and health hazards. Consider professional help, and we at Property Damage Consultants can assist with mold insurance claims and loss documentation
Swift action is crucial in any business disruption. Business interruption insurance can cover losses and is a deductible expense. Property Damage Consultants can assist promptly with the claims process, ensuring you get the settlement you deserve and your business back on track swiftly. Your needs are our priority. Let's start the process together.
In cases of vandalism insurance claims, it can be frustrating and unexpected. Property Damage Consultants are here to help. Follow these steps:
Take photos of the damage for evidence.
Don't touch anything until the police arrive.
We can help sue culprits if identified.
Our claims department will assist you, recommend service providers, and assign a claim number.
Start repairs after consulting with your claims advisor.
We ensure you receive adequate payment from your insurance company.
The process concludes upon receipt of payments.
Lightning strikes, though rare, can cause extensive damage to your property, including electrical systems, appliances, and electronics. Property Damage Consultants can help with insurance claims for such incidents, ensuring you receive proper compensation. Having insurance coverage for unexpected events like lightning strikes is crucial to protect your investments
Hurricanes are becoming more frequent and severe. Business owners must understand their risks, have adequate insurance, create plans, and consider expert help for insurance claims after a hurricane. Preparedness and timely action are key.
Property Damage Consultants?
With 34 years of Adjusting experience, Craig Drillich established Property Damage Consultants in 2002. After working on behalf of the insurance companies for twelve years and tired of seeing the injustice being done to the property owners, Craig Drillich, President of The Florida association of public insurance adjusters became a consumer advocate as an all lines licensed Public Adjuster and Appraiser – a property damage consultant.
With corporate Public Adjuster Florida offices in Boynton Beach, Florida and various offices throughout the United States, Craig Drillich and Property Damage Consultants are Public adjusters licensed in Florida, New York, New Jersey, Connecticut, Pennsylvania, Maryland, West Virginia North Carolina, South Carolina, Georgia, Texas, Colorado, Oklahoma, Michigan, Nevada and The US Virgin Islands.
When you choose PDC you have nothing to lose and everything to gain. Our decades of experience in insurance claims enable us to know the cost involved with rebuilding, repairing, and replacing your damaged property.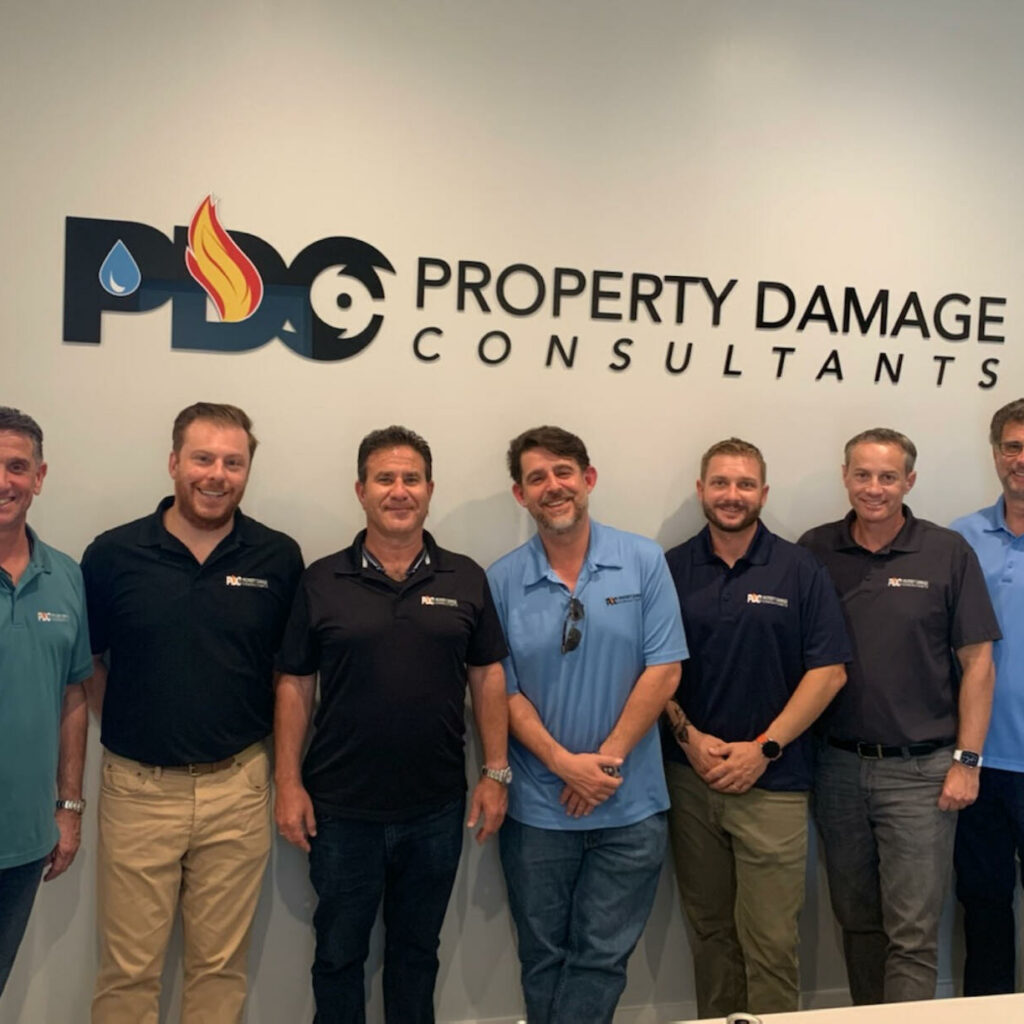 We Only Get Paid If You Get Paid
What Our Customers Are Saying
Most frequent questions and answers