Public Adjuster For Vandalism Insurance Claims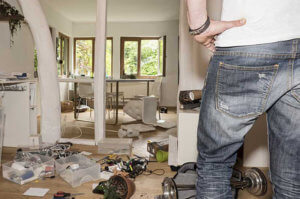 One of the first thoughts that enter your mind upon realizing you are a victim of vandalism is, 'Will my insurance cover this?' Do not think if your insurance company will cover you, instead, hire us to make sure they cover you.
Vandalism can occur to anyone at any time. It is the willful destruction of another person's property. It also includes damage to your yard, trees, and other landscaping; for example, someone deliberately cuts down all the trees in your yard.
Property Damage Consultants will discuss all the important details with you in order to expedite your insurance claim. Both renters and homeowners are affected by vandalism. Owners of real estate often have more physical property, and therefore a greater chance of being harmed by intentional, cruel acts.
Here are the most common acts of vandalism:
Spray painting graffiti on a wall.
Smashing mailboxes.
Ruining lawns, shrubs, or trees.
Breaking of windows.
Tampering with electricity or plumbing.
Egging properties, or toilet-papering trees.
Let's face it; there aren't many other types of claims that are as frustrating as a vandalism insurance claim. Sure, if you are prone to parking your car in a rough neighborhood, on some level, you realize that vandalism is a risk. Another example could be someone driving over and/or smashing your mailbox intentionally. But let's be honest; in most cases, we all think that these things won't happen to us. When it does happen, we can feel hurt and personally effected, especially if someone did it for a specific reason. Knowing Property Damage Consultants is here to help can ease some of that frustration.
In situations like these, the first thing to do is take a picture of the vandalized property. We understand that this can be frustrating but don't worry, the whole ordeal will get untangled quickly; you simply need to go through everything methodically and with a clear head. By taking photos of the scene, you will have some first-hand evidence of the foul play that took place.
For instance, if someone catches the culprit, then we at Property Damage Consultants will be able to sue the person for damages.
Vandalism insurance protects you from sudden, unexpected things that may happen to you intentionally or accidentally. It is also crucial not to touch anything before the police arrive. You help the police locate the perpetrators by keeping the crime scene intact. The police will investigate and write a report about what has been stolen, destroyed, or damaged. You should help them list all the effected items and call them to update the report if you discover more damage later.
When you call us at Property Damage Consultants, one of our eager agents at the claims department will take your statement, check your insurance policy, and recommend a service provider near you for emergency repairs. The agent is also going to assign you a claim number.
Start the repairs only when you receive the green light from your claims advisor. In order to spare you the extra stress of not receiving adequate payment, you need someone on your side. Once you have taken care of everything, the claims agent will provide an explanation of all the payment details. We will then have your insurance company send a check to cover repair costs due to damages caused by vandalism. The process will be closed after receipt of payments.
Why hire us? Because we offer:
Over 30 years of experience in helping clients win their insurance claims
Expert support with preparing and presenting the necessary documentation for your claim
Vast knowledge in assessing the losses suffered and the value of your property
Professionalism, trustworthiness and commitment to fighting for your best interests
The skill and knowledge about filing a new claim or reopening an old one and collecting the money you deserve from your insurance company
Expert help during the negotiations with the insurance company
The promise that you will enjoy maximum settlement for your theft and vandalism claim
A fair guarantee – if we don't collect for you, you do not have to pay us!
Your insurance company employs an adjuster to work on its behalf.  These adjusters are paid and trained by your insurance company, do they have your best interest in mind?  Insurance companies do not make any money paying claims, the claims division is most likely their largest expense and therefore the easiest place for them to increase their bottom line.
Our job at Property Damage Consultants South Florida is to help people like you.  Our passion and expertise are to put an accurate dollar value on your loss and relentlessly fight to recover it from your insurance company.  We don't work for the insurance company, we work directly for you with ONLY your interests in mind…let us fight for you!
We are State licensed Public Insurance Adjusters.  Craig Drillich the owner of Property Damage Consultants South Florida After working on behalf of the insurance companies for twelve years and tired of seeing the injustice being done to the property owners, Craig Drillich,  President of FAPIA the Board of Directors of the Florida Association of Public Insurance Adjusters, became a consumer advocate as an all lines licensed Public Adjuster and Appraiser., being trained by the Big Insurance Companies he knows how they work, think and act.  That's right, he used to be an adjuster for the other side.  His experience working on both sides has helped many property owners achieve the claim settlement that they deserved.
Property Damage Consultants are ready to answer your call and come to assess the loss you have suffered. We will be there for you and help you file a Vandalism Insurance Claim in order to get the damage to your property repaired.