Public Adjuster For Business Interruption Insurance Claims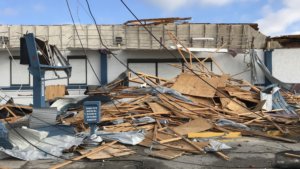 Too often, business owners overlook business interruption insurance, and that's why we're here to help you to see the importance of this.
Business interruption insurance is intended to compensate the insured for the loss of income during the recovery period or the time required to repair physical damage to the property. Your business interruption insurance claim needs to be sifted through as this is a sensitive issue. Property Damage Consultants is the company you can count on to accelerate the process of getting what is owed to your business. Managing insurance claims for business interruptions are one of our many services. A member from our professional team will speed up your claim and ensure you get back to conducting business and collecting sales.
Based on your policy, we'll offset the money that you would receive if the accident didn't happen. Your standard operating expenses will also be accounted for, given the temporary closure of the company. This also covers the salaries of your workers so that during the delay, you can keep them on board along with the cost of moving the company to a temporary venue if the damage is severe.
Business interruption insurance covers the following:
Taxes
Fixed Costs
Profits
Employee wages
Loan payments
Losses caused by damage that prevents access to a building
Temporary Relocation
Rent or lease payments
Whatever the cause, there may be severe, even fatal, consequences for your company. You should act immediately with that in mind. The higher the risk, the more loss you'll incur the longer you wait.
Business interruption insurance premiums as ordinary business costs, they are tax-deductible. That type of policy pays out only if the underlying property/casualty policy covers the cause of the loss of business profits. The sum owed is normally based on the company's past financial statements.
Business interruption insurance coverage lasts as determined by the insurance policy until the end of the business interruption period. Many business interruption insurance policies describe this time as the day the insured risk occurred until the day the damaged property was physically restored and returned to the same pre-disaster state.
Business interruption insurance is insurance coverage that covers lost business profits in a catastrophe. The event could be, for example, a fire or a natural disaster. Business interruption insurance is not sold as a separate policy but is either added to an asset/casualty policy or included as an add-on or as a rider in a comprehensive package policy. Property Damage Consultants is here for your needs and understands that these situations can have serious consequences for your business, so with that said, it is best to act immediately.
The insurance claim management process is not easy, but for us, we can make it look simple. Our job is to investigate insurance claims for business interruption and determine the level of responsibility of the insurance company. From the very beginning to the end of the claims process, we direct our clients with care and look after their needs. With our dedicated professionals, you will reach the settlement you deserve in no time.
Your claims need is our top priority, and in no time, your business will be up and running. Once we assist you in claiming your insurance check, you will be ready to take your business to the next level. Let's get started.
Why hire us? Because we offer:
Over 30 years of experience in helping clients win their insurance claims
Expert support with preparing and presenting the necessary documentation for your claim
Vast knowledge in assessing the losses suffered and the value of your property
Professionalism, trustworthiness and commitment to fighting for your best interests
The skill and knowledge about filing a new claim or reopening an old one and collecting the money you deserve from your insurance company
Expert help during the negotiations with the insurance company
The promise that you will enjoy maximum settlement for your theft and vandalism claim
A fair guarantee – if we don't collect for you, you do not have to pay us!
Your insurance company employs an adjuster to work on its behalf.  These adjusters are paid and trained by your insurance company, do they have your best interest in mind?  Insurance companies do not make any money paying claims, the claims division is most likely their largest expense and therefore the easiest place for them to increase their bottom line.
Our job at Property Damage Consultants South Florida is to help people like you.  Our passion and expertise are to put an accurate dollar value on your loss and relentlessly fight to recover it from your insurance company.  We don't work for the insurance company, we work directly for you with ONLY your interests in mind…let us fight for you!
We are State licensed Public Insurance Adjusters.  Craig Drillich the owner of Property Damage Consultants South Florida After working on behalf of the insurance companies for twelve years and tired of seeing the injustice being done to the property owners, Craig Drillich,  President of FAPIA the Board of Directors of the Florida Association of Public Insurance Adjusters, became a consumer advocate as an all lines licensed Public Adjuster and Appraiser., being trained by the Big Insurance Companies he knows how they work, think and act.  That's right, he used to be an adjuster for the other side.  His experience working on both sides has helped many property owners achieve the claim settlement that they deserved.
Property Damage Consultants are ready to answer your call and come to assess the loss you have suffered. We will be there for you and help you file a Business Interruption Insurance Claim in order to get the damage to your property repaired.